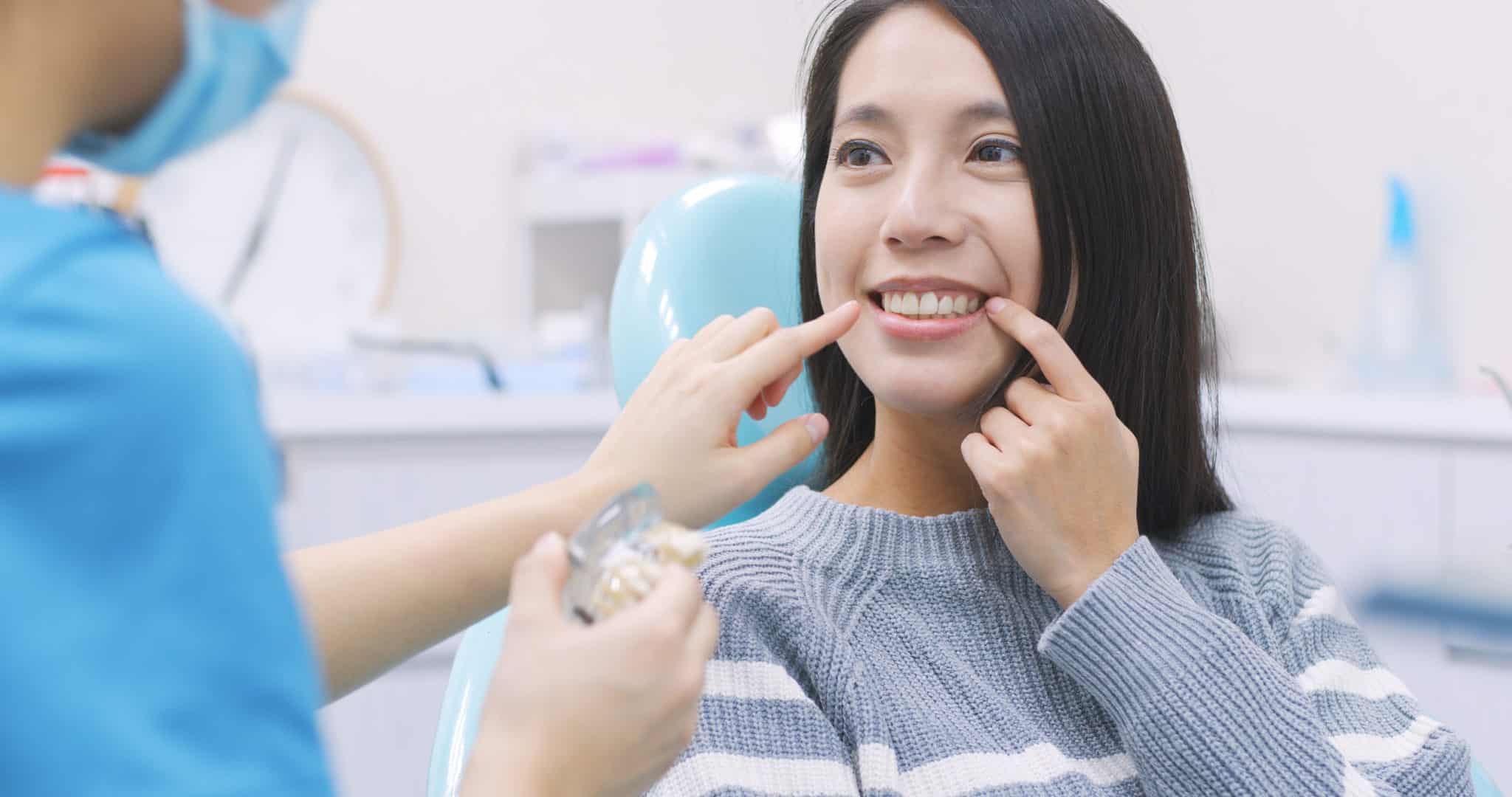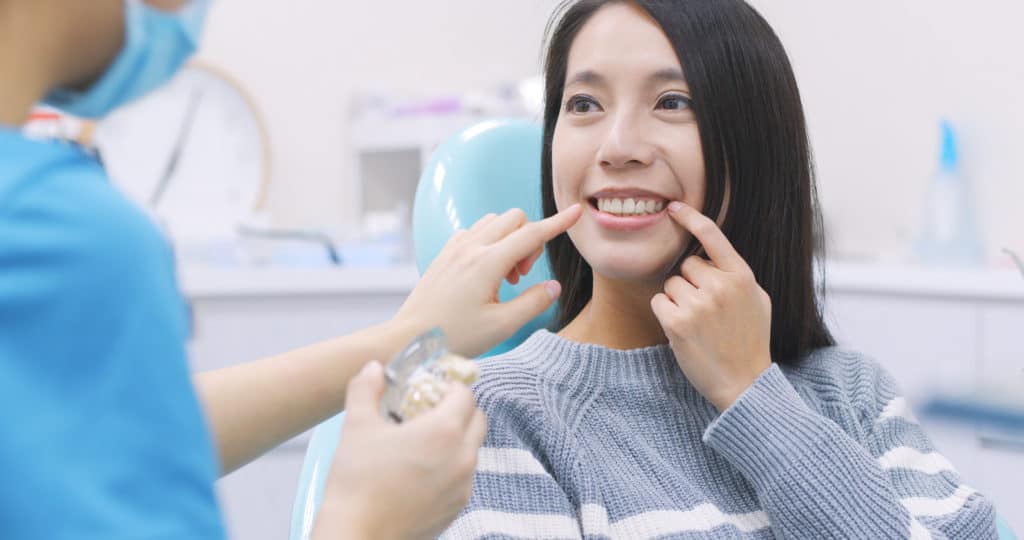 What are Dental Implants?
Dental implants are the safest, most effective, and longest-lasting choice to replace missing teeth or to stabilize dentures. Over the years they've become a hugely popular alternative to traditional tooth replacement procedures, and that's no accident. Getting dental implants means restoring complete functionality to your mouth, giving you a bright, confident smile while letting you eat chewy, sticky, or stringy foods without missing a beat. Dental implants are also a reliable and long-lasting solution – with a success rate of over 95%, they're one of the safest and most proven procedures in all of dental medicine. So, whether you're missing one tooth, a few teeth, or all your teeth, dental implants can permanently solve your oral problems.
How do Dental Implants Work?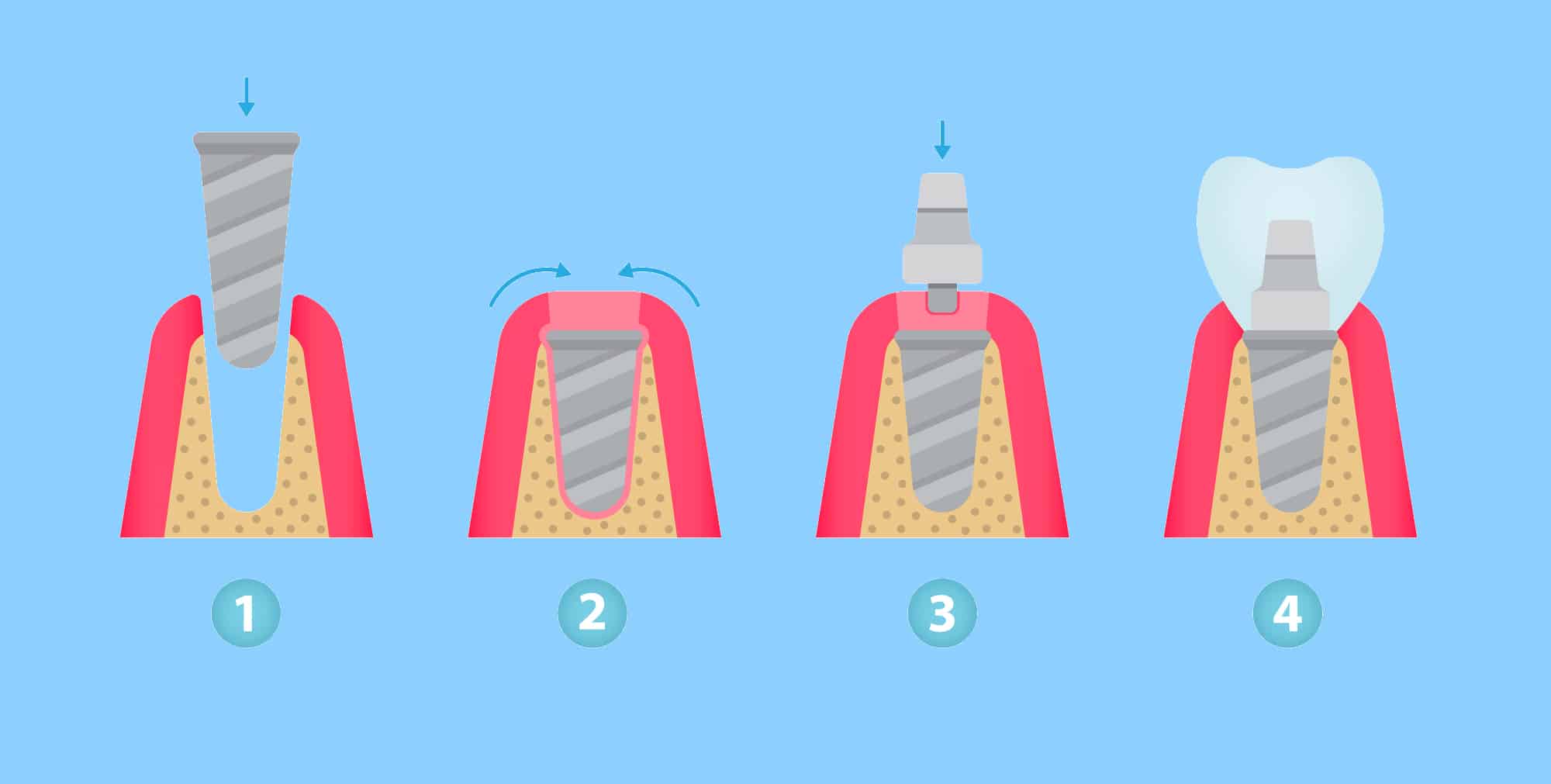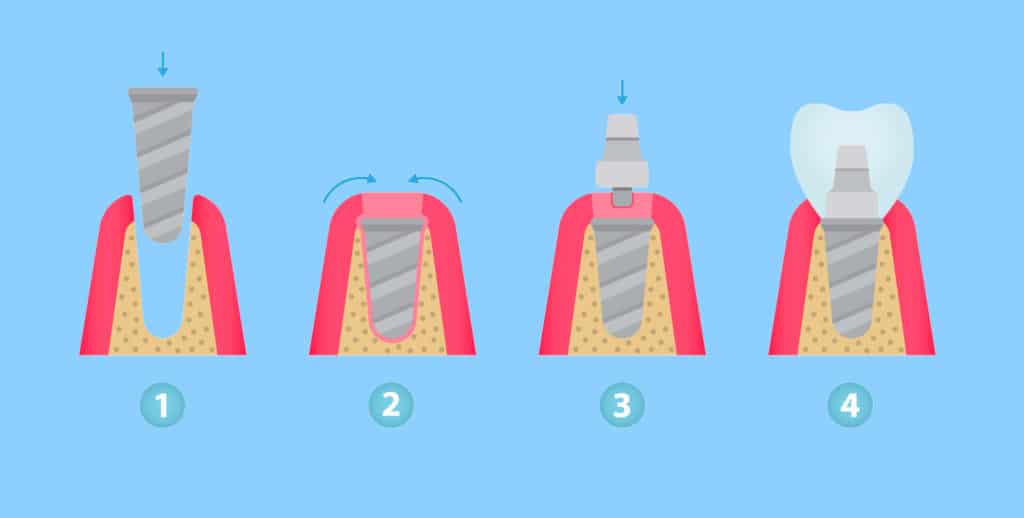 Placing the Implant Screw
Most implants involve a titanium screw being embedded into the jawbone. While that might sound frightening, it's a surprisingly gentle process - some patients say it's even easier than having a tooth removed! Most people have no problem getting a dental implant with just local anesthetic, but here at LA Dental Clinic we do offer sedation for patients who would prefer to be asleep during the procedure.

Letting the Jawbone Attach to the Screw
Once the titanium screw is placed, the bone will fuse with it, growing around the screw and holding it in place just like the roots of a natural tooth. This implant integration process is completely painless - the body will simply grow bone around the implant until it's secure.

Connecting the Abutment to the Screw
After the titanium screw is set into the patient's jawbone, a connecting piece - called an abutment - is attached to the implant screw. This is how the visible "tooth" part of the implant is securely attached to the jawbone.

Setting the Restorative Crown
The final step is to cover it with a restorative tooth called a crown. The whole implant process can take up to 6 months or it can be done in one day - it all depends on the philosophy of the dentist and the needs of the patient receiving the implant.
Why Choose Dental Implants?
Dental implants haven't become so popular by accident – they're genuinely a convenient and effective solution for replacing lost teeth. Here are some of the reasons why people love their dental implants: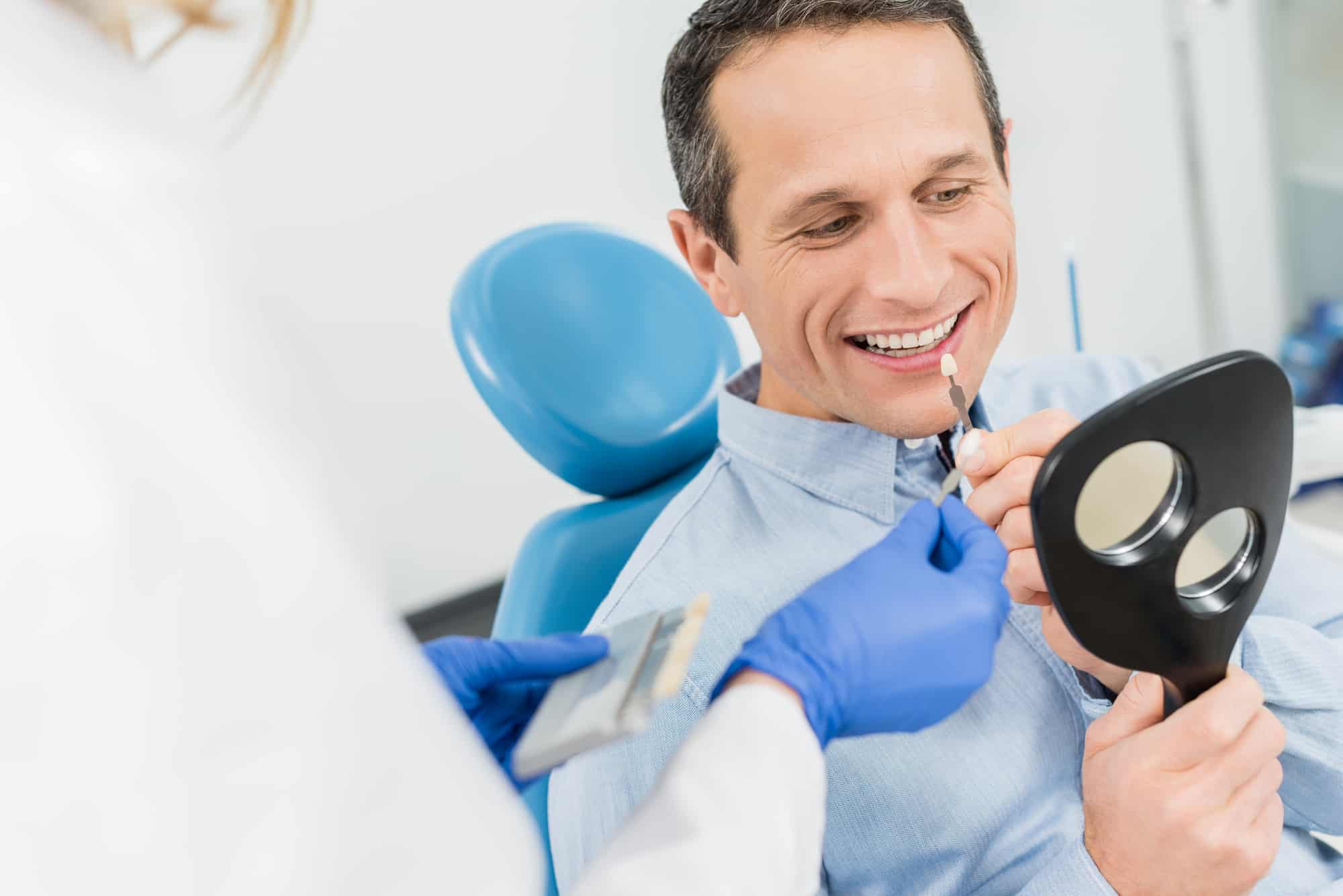 They look and function like natural teeth
Dental implants sit securely in the mouth and provide all the utility that a natural tooth would. That means being able to eat and speak normally with no other frustrating inconveniences.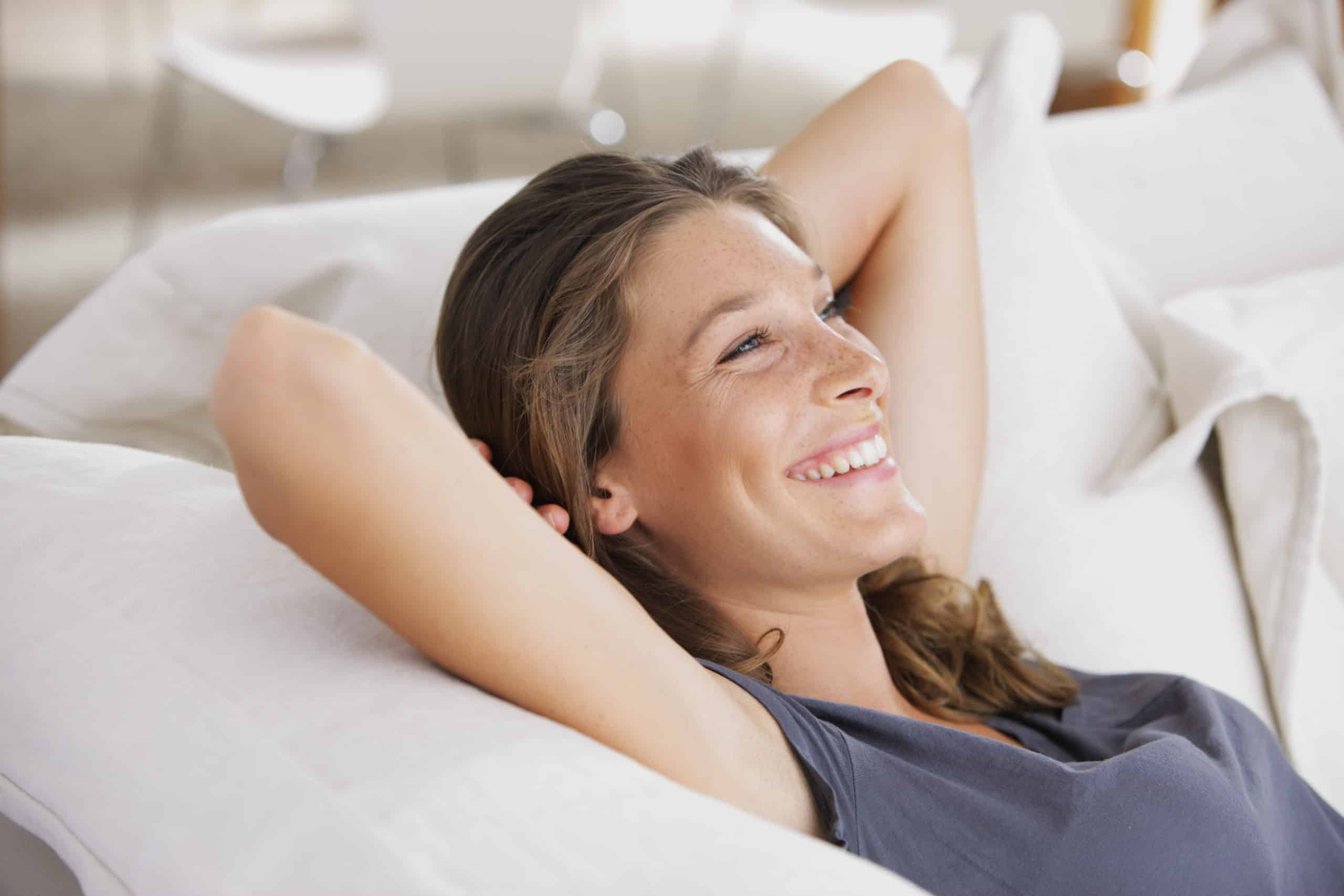 They're sturdy and designed to last for a lifetime
With their robust materials and full integration into the jawbone, dental implants are designed to create a permanent and reliable bond that will last for many years of rigorous daily use.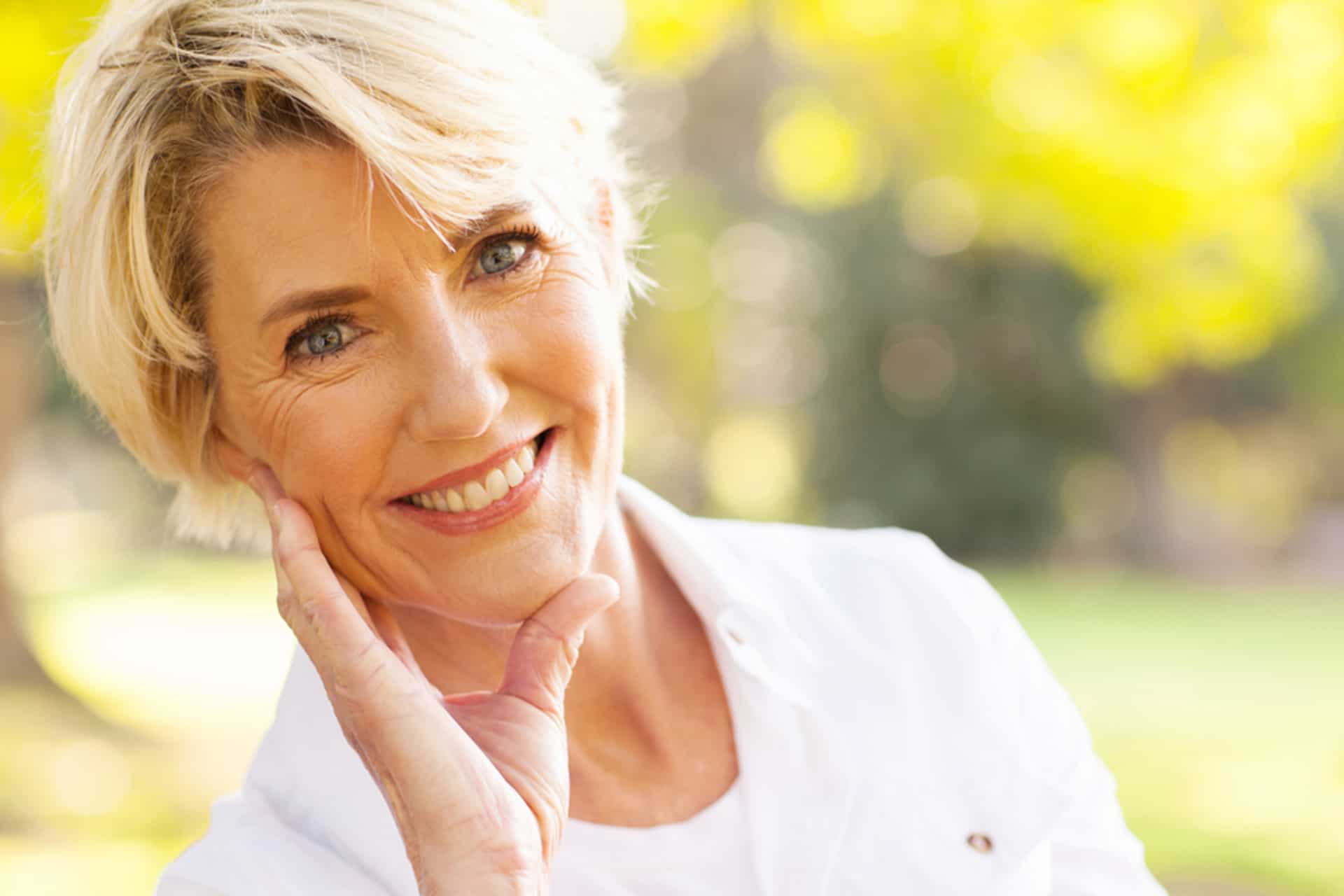 They help to preserve the jawbone
With missing teeth, bone loss will occur in the jaw over time. Dental implants promote healthy bone density and help to preserve a person's jawbone and overall facial structure as they age.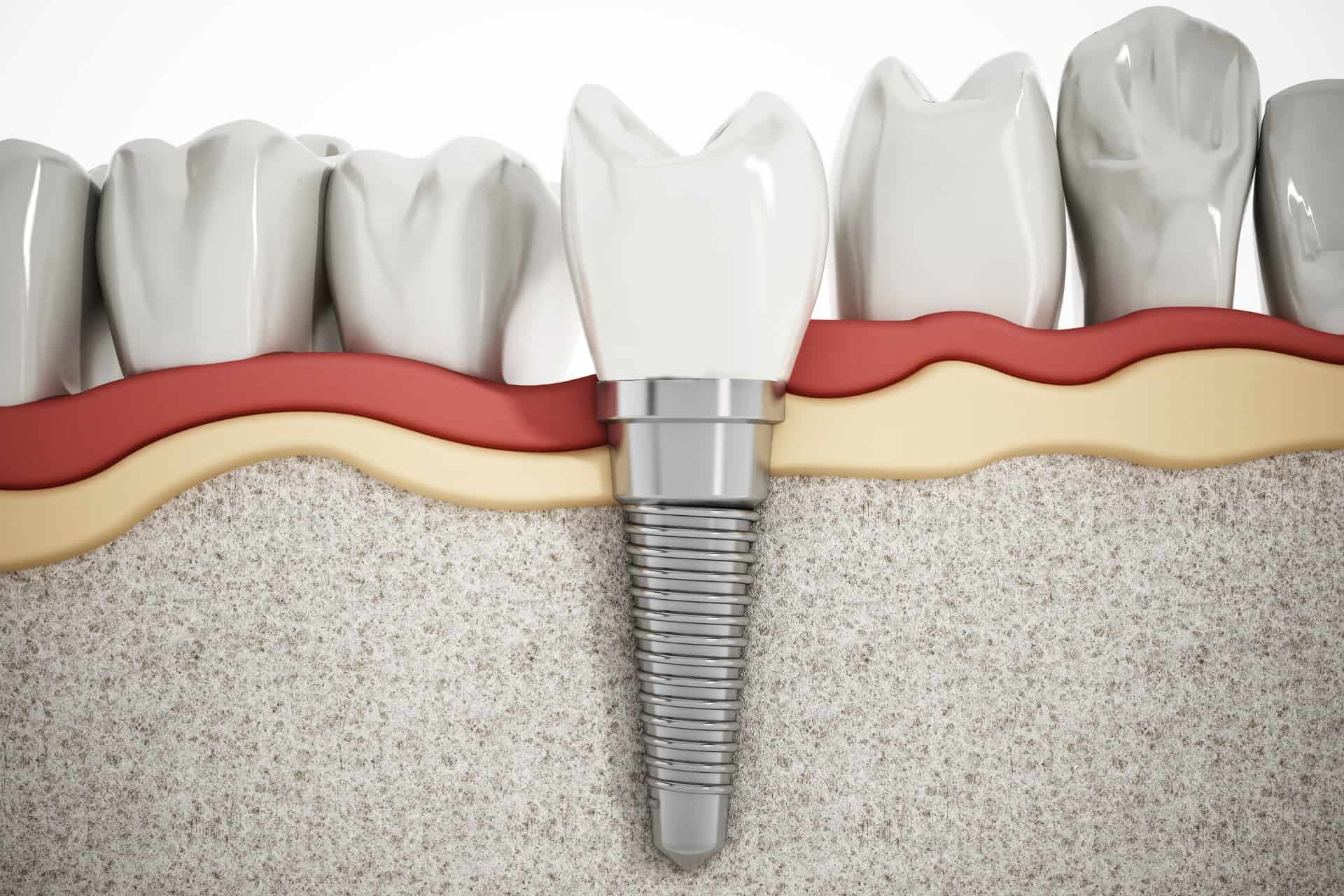 They don't damage surrounding teeth
Unlike dental bridges, dental implants are fused with the jawbone and don't rely on surrounding teeth for support, so they're better for a person's long-term oral health.
Frequently Asked Questions about Dental Implants
Our Approach to Dental Implants

Understand Your Needs
Getting dental implants at LA Dental Clinic begins with a consultation, and that's not just a formality - we want to know how to approach each patient's specific case so that we're able to carry out a procedure that's both successful and comfortable. From medical needs to implant fitting, we work to make sure we cover every detail.

Prepare and Place Your Implant
After the consultation and assessment process has finished and the day of the procedure arrives, we begin by preparing the implant site with speed-regulated precision drills which have been designed to prevent burning or pressure-related bone damage. Once the site is fully prepared, we proceed to place the titanium implant screw. The total procedure time varies depending on the patient's needs and where the implant is being placed in their mouth, but a typical procedure takes approximately one to two hours.

Put the Finishing Touches on Your New Smile
Following the initial placement, it's a matter of waiting for the bone to grow onto the surface of the implant and fully integrate it into the jaw. We always evaluate our patients carefully to ensure that their implant screw is properly set before the dental crown is attached. It's essential that the crown be attached to a solid foundation, even if that means waiting a little bit longer.
See the Change for Yourself
Dental implants have a remarkable effect on a person's appearance. The before and after photos below provide a striking example of how dental implants can be effectively used to reconstruct a patient's teeth and give them a smile that they can show off with confidence.

Get a Consultation Now at LA Dental Clinic!
Here at LA Dental, we know that losing teeth can be a life-altering experience, and we've seen first-hand how restoring a person's smile can improve their quality of life in so many meaningful ways. That's why, for us, placing dental implants isn't just about performing a procedure – it's about giving our patients the confidence to smile again and live life with the ability to eat and speak freely.
If you're ready to say goodbye to the self-consciousness and inconvenience that come with missing teeth or loose dentures, don't wait to take the next step. With our unwavering commitment to safety and patient comfort, you can be sure that we'll always go the extra mile to ensure that you receive a beautiful, natural-looking smile that will last a lifetime.