Bring that 'wow' factor to your smile
Whoever said there's no such thing as a quick fix – they were wrong
If your teeth are chipped, cracked, worn, discolored, or unevenly spaced, veneers can quickly and easily correct those imperfections, giving you a head-turning smile that's equally at home on the silver screen and your everyday commute.
Expertly crafted from porcelain or reinforced composite, veneers are durable and designed to seamlessly integrate with your natural teeth. Take care of them, and they'll take care of you, delivering flawless aesthetics and robust functionality for life.
5 steps to your dream smile
Step 1: Consultation
We'll sit with you to understand what you'd like to change about your smile, and explain what you can expect during the veneers procedure.
Step 2: Impressions
To make sure your veneers fit perfectly alongside your gums and other existing teeth, we'll take an impression of your mouth in advance.
Step 3: Preparation
If your overall oral health needs work, that'll be addressed before you get your veneers. Your teeth will also be thoroughly cleaned before the procedure begins.
Step 4: Placement
At this stage, we'll remove a thin layer of enamel from the tooth, etch the surface, and apply a special, light-activated adhesive to help the veneer firmly stay in place.
Step 5: Refinement
Once each veneer is securely attached, we'll clean up any outstanding areas that don't look or feel right to you. After that's finished, you'll have your new veneers!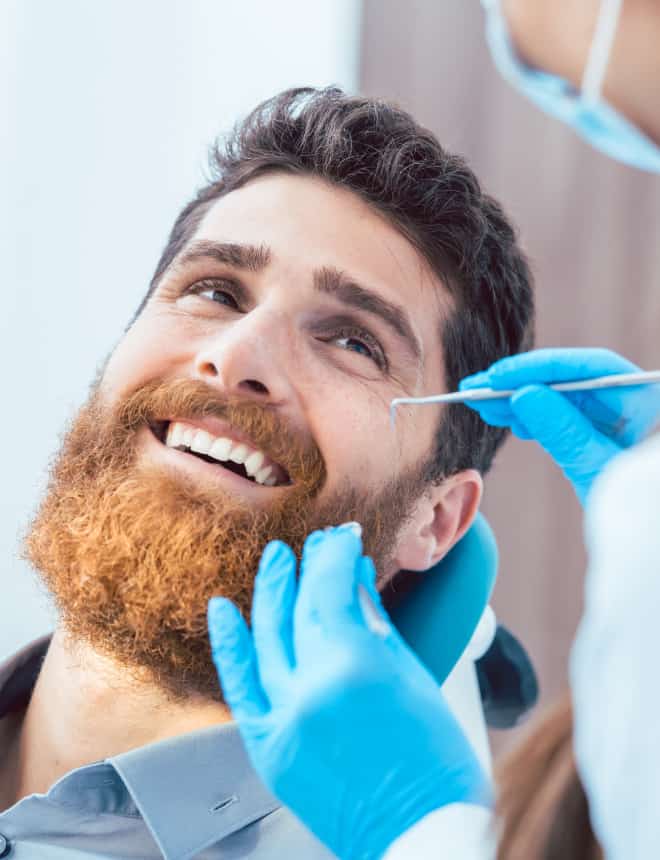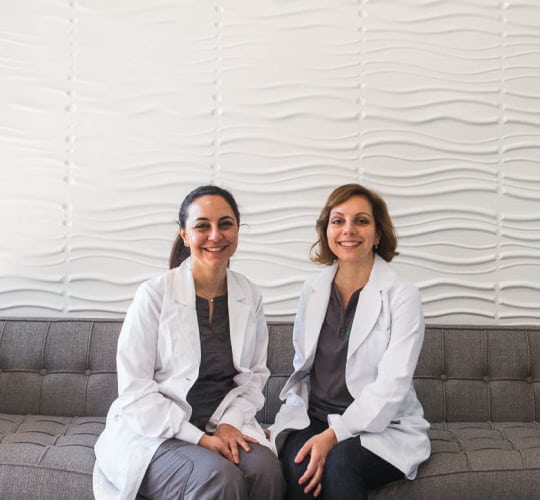 Years of expertise behind every tooth
LA Dental Clinic's dentist sisters, Dr. Arezoo Nasiry and Dr. Azy Nasiry, bring years of dentistry experience to your smile. And not just standard general dentistry either – both have earned specializations in cosmetic dentistry and spent years delivering dream smiles to their patients.
They combine the latest and greatest in cosmetic dentistry with an in-depth understanding of what your mouth needs to work well and stay healthy, giving you a beautiful, natural smile that feels just as good as it looks.
Different options for different budgets
Here at LA Dental Clinic, veneers typically run between $500 and $1900 per tooth.
Why is there such a big range in price? It almost entirely comes down to the materials that you choose for your veneers – composite veneers cost less than porcelain veneers, although each has its own advantages and disadvantages.
Plus, if you need extra dental work, like gum disease treatment, before you can get your dental veneers, that can affect the total price of the procedure.
Paying with insurance
Odds are that you won't find veneers among the procedures that your dental insurance covers. It's considered a non-essential cosmetic procedure, so it isn't included on most dental insurance packages.
Still, if you're getting your veneers to repair tooth damage, check what your plan covers, as veneers for tooth repair purposes may be included with your coverage.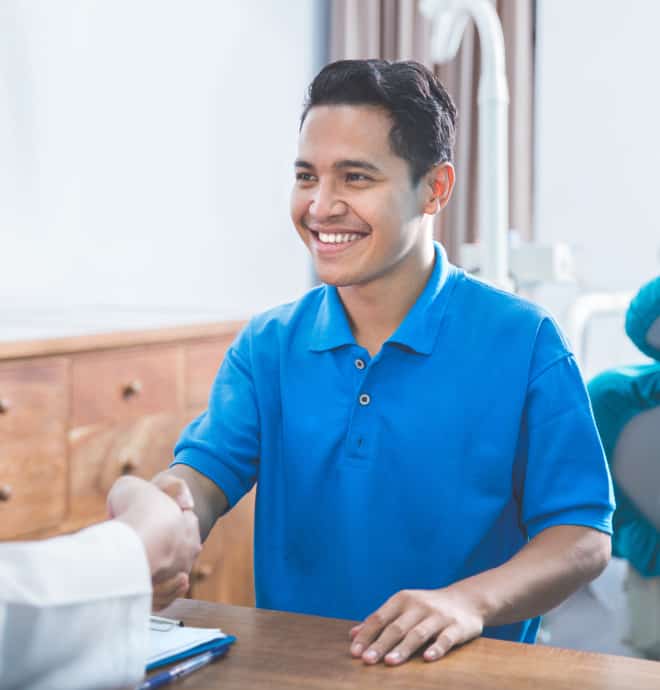 Gorgeous transformations from our very own patients
Before & After Gallery
Before
After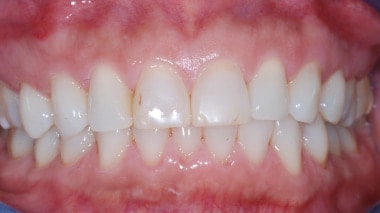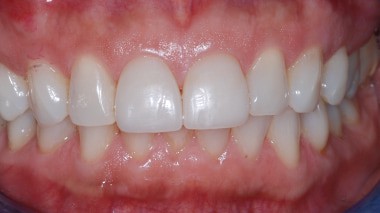 Before
After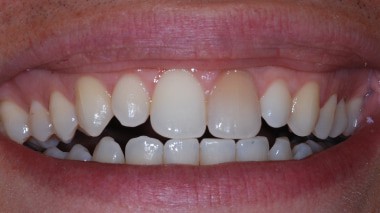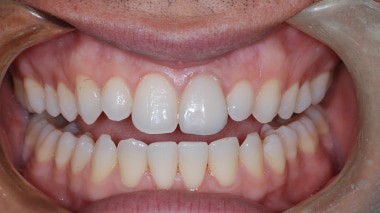 Before
After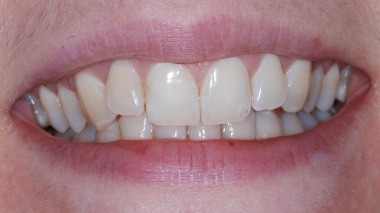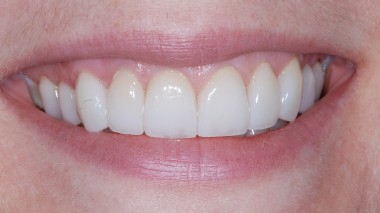 Before
After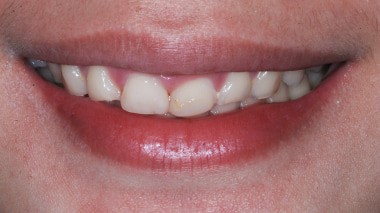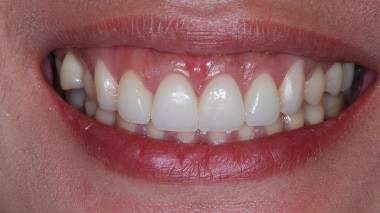 Before
After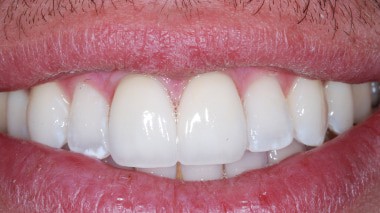 Before
After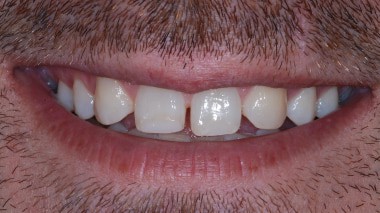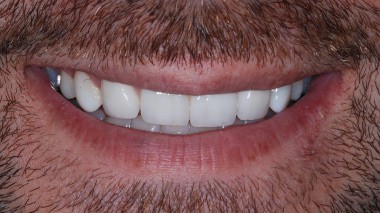 Hello, perfect smile
With veneers, your days of being anything less than 100% satisfied with your smile are over. You'll be rocking a smile that's straight off of the red carpet, and you'll have the confidence to match it.
So don't hold back your smile – book a consultation with us today by calling (213) 385-9710 or filling out the form below, and get set for a flawlessly charming grin that'll have people saying "wow" wherever you go.