Full-arch Restoration

Dental decay and tooth loss is a problem that many people suffer from, sometimes even at a young age. As a solution, they may be wearing a partial or a full denture, so they can continue to eat their food and socialize. However, life is never the same when you start wearing removable dentures. Removable dentures reduce your bite force to 30 percent of the natural strength. That makes it nearly impossible to eat lots of hard foods. Removable dentures can also be unstable and could become loose or come out while talking or laughing. This tends to affect the person's confidence in socializing, leading to lower self esteem.
Full Arch Restoration: A Perfect Solution
This is a procedure that has been a major breakthrough in dentistry in the 21st century. With this procedure, we are able to place permanent implants in the bottom and top gum line of the patient, and then attach a permanent denture that fits perfectly for a beautiful smile and almost identical functional abilities of natural healthy teeth.
On the day of the treatment, all the upper and lower teeth are removed, and 5 implants are placed in the lower gum line. The bone could take up to 11 weeks to heal, so permanent implants cannot always be placed on the same day. Temporary teeth are attached to the implants so that the patient can go home and have a wonderful smile the same day.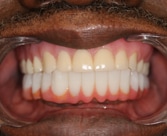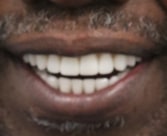 An average of 16 weeks later, the temporary teeth are removed, and permanent restoration is attached to the implants, giving the patient a perfect smile and ability to eat what they want. The best part is that the patient gets to choose the exact shade of color that they want to create the perfect smile.
What is the success rate & how long will the solution last?
There are two things that need to continue to function as intended in this procedure – the denture, and the implants. An official report published by David Soto-Peñaloza, Regino Zaragozí-Alonso, Diago Penarrocha, and Miguelat Penarrocha on Mar 01, 2017 in the Journal of Clinical and Experimental Dentistry reflects on results from numerous studies.
Mechanical Complications: Some prosthesis (dentures) can develop relatively easy to repair complications like fractures or loosening of prosthetic components
Biological Complications: Some studies reported a 100% success rate at the 5-10 year mark, while the lowest reported success rate was 94.8% in 245 patients at 10 years. Failure of an implant was the most common cause when the solution failed, but no clear comments were cited regarding the cause of failures. Infection could have the main reason.
This procedure is relatively new, so we don't have data that shows longer term success, but all the studies so far predict that most patients (an overwhelming majority) will have no major problems, even 20-25 years after the procedure.
Who would be an ideal candidate?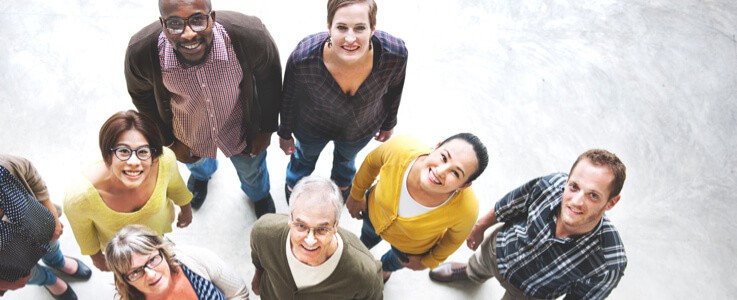 The full-mouth reconstruction options could be a great solution if you are at least 21 years old, and have lost many teeth from injury, periodontal disease, or other reasons. We will need to check if you have sufficient bone mass to support dental implants, or you may need bone grafts. Generally speaking, this procedure is suitable for most people who are old enough and who will benefit from it, but we can only make the decision after taking x-rays and exams.
How much will it cost?
The total cost of the procedure will depend on how many teeth need extraction, the number of implants needed, whether or not bone grafting was required, and what material was used for the prosthetic attached to the implants.
Depending on all the factors that vary from patient to patient, the total cost of the procedure could range from $15k to $40k.
We can only determine the real cost estimate after a complete oral assessment that includes x-rays and exams, and discussing your overall goals which will influence the materials we use.
Will insurance cover it?
Not all insurances may cover the cost of full arch restorations. Some might cover part of the procedure. It all depends on the circumstances that are leading to this as a treatment option, and the kind of insurance coverage provided by your provider.
At LA Dental Clinic, we work with PPO insurances. We also help our patients by filing a claim for them, and by providing several financing and credit options.
The advantages of getting this procedure at LA Dental Clinic.
At our clinic, you can trust that our dentists have the right training, and experience to perform dental implant surgeries. All implant procedures are performed by Dr. Arezoo Nasiry and Dr. Azy Nasiry. Each of them have over 10 years of experience in doing dental implant surgeries. They are both certified by Hybridge to perform the advanced implants procedure of placing a full-bridge prosthetics.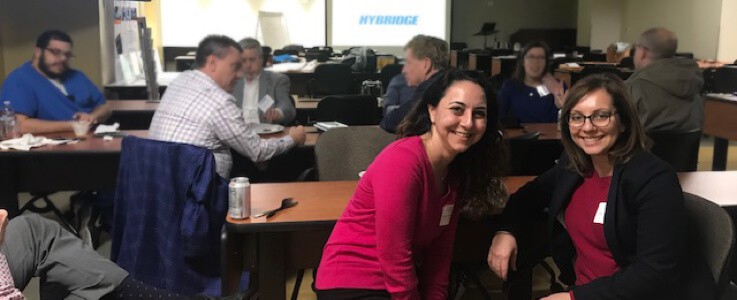 Outside of knowing that you can trust the quality of treatment, you will also be treated to an exceptional customer experience that LA Dental Clinic had built a reputation of providing. When you walk in through our clinic doors, you are not just a patient, you are welcomed as a beloved family member. We will work with you every step of the way to provide you the best options and the best care.