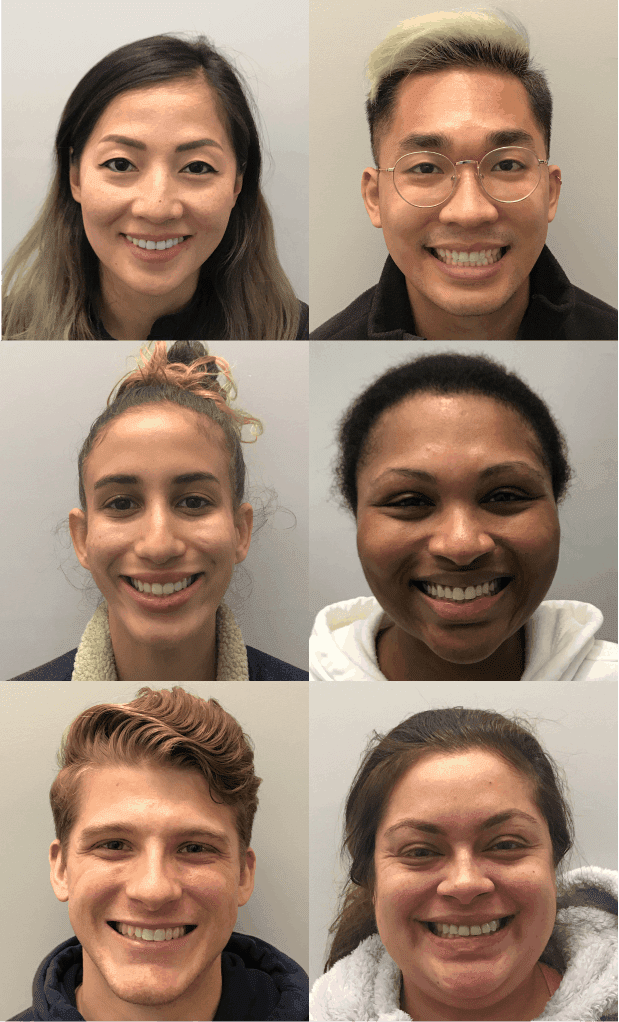 Unmatched Quality. Unbeatable Price.
Get the lowest price on Invisalign in LA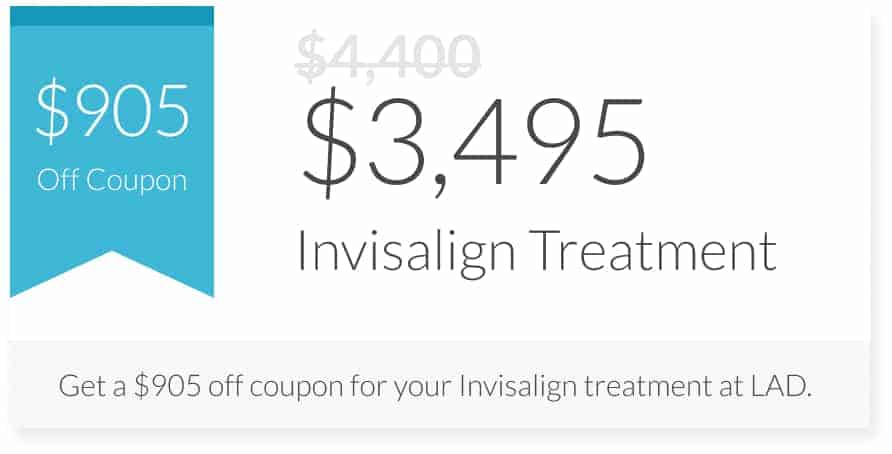 Most Offices: Starting $5,500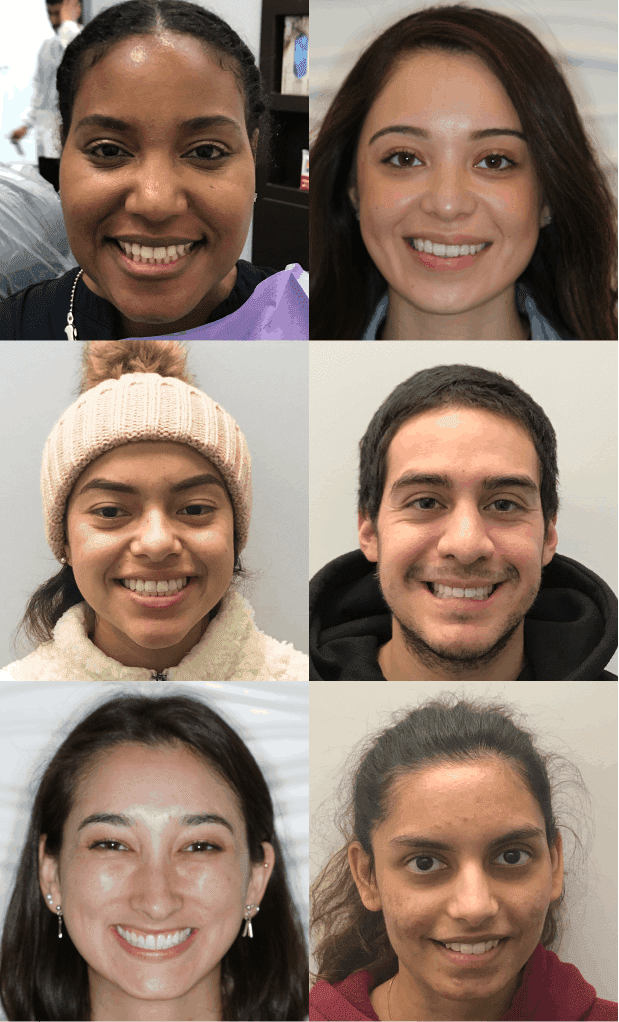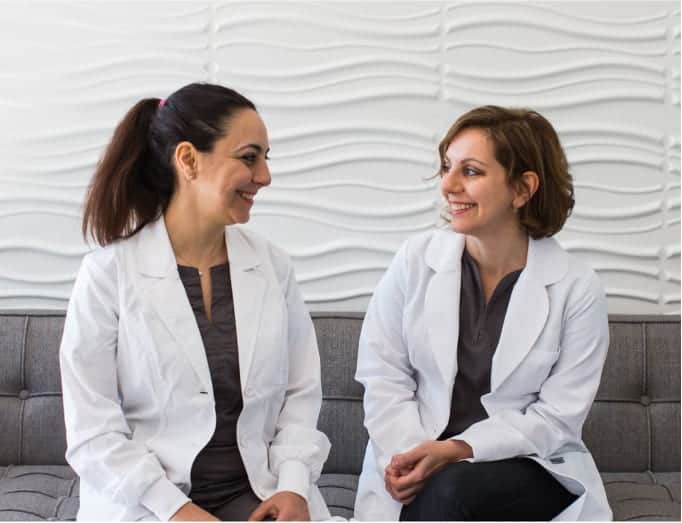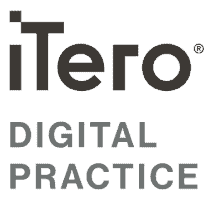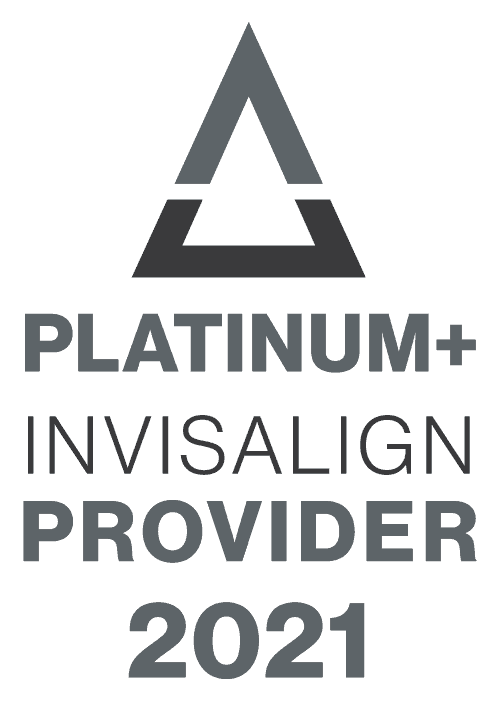 What Makes This The Best Deal You Can Find?
Our deal is all-inclusive. No exclusions for complex cases.
Unlike other offices that advertise a low price to get you in the door, we don't exclude complex cases or nickel-and-dime you with upcharges. You just get everything you need to correct your smile for one unbeatably low price.
Aligners
Trays
Refinements
Appointments
X-Rays
Scans
Photos
Impressions
All-Inclusive Treatment Provided By Platinum+ Certified Invisalign Providers
Our Invisalign Patients Love Smiling
Book your FREE video consultation
Payment Options
Pay the entire cost upfront for the lowest cost or make a down payment and pay monthly.
$3,495
One-time payment
Total: $3,495
Lowest Down Payment Choose a low deposit
$600
w/ 8 monthly payments of $500
Total: $4,600
Lowest Monthly Payments
With CareCredit
$190/month
w/ 24 zero-interest instalments
Total: $4,560
Think you've found better value somewhere else?
Talk to us! If your smile only needs minor adjustments, we may be able to offer you an even better deal.
Schedule your FREE video consultation with Dr. Nasiry. Change how you feel about your smile forever.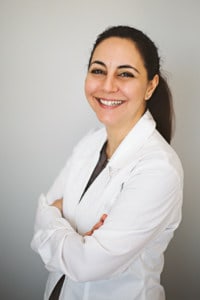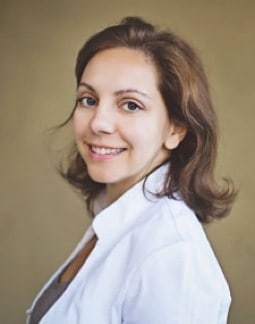 Your Invisalign Providers at LA Dental Clinic
Known for their expert skills and gentle, caring approach, Dr. Azy and Dr. Arezoo Nasiry are the sister duo behind LA Dental Clinic. Bringing over 30 years of combined dental expertise to Los Angeles, they're dentists, they're entrepreneurs, and they're leaders in both patient care and in empowering the next generation of dentists through their unique support programs for aspiring dentists and women in the dental industry.
---
Family Owned And Operated By The Nasiry Sisters
Being family-owned means you get treated like family. Dr. Arezoo and Dr. Azy are beloved by the community for the way they treat their patients.
---
Over 30 Years Of Combined Experience
The two sister dentists have over 30 years of combined experience
---
Faculty Members At UCLA
As UCLA Faculty Members, Dr. Azy and Dr. Arezoo are always up-to-date on the latest dental practices and technological advancements.
---
We Practice And Teach Dentistry
We help aspiring dentists and dental hygienists to pass their Western Regional Examination Boards (WREB) Exam in order to practice in the U.S.

Elan
Was not paid to do this. I am a real patient of LA dental and I had to congratulate them on how easy going yet professional the whole experience was. Even got a follow up and video consultation for Invisalign texted directly to my phone after leaving. Great and personable staff I am floored.
Amorvincitomnia
Yay! I'm done with the Invisalign treatment, now just waiting for the retainers! I highly recommend LA DENTAL. I truly appreciate the fabulous caring and thoughtful staff for going above and beyond their call of duty before and even in the midst of this pandemic. I am always treated with the utmost respect and much care. Exceptional dentistry. Thank you so much!
Matthew A.
Dr. Azy and Arezoo Nasiry are the dentists with the most integrity, which is very hard to find nowadays. I have been taken care of throughout my Invisalign treatment. They are genuinely caring and are the definition of service with a smile…the doctors, hygienists, and front desk employees all do 
a good job at ensuring that you are taken care of.
Ready To Join The Perfect Smiles Club?
Questions? Check Our FAQs Below
Book Your Free Consultation
Didn't find the answers you were looking for?