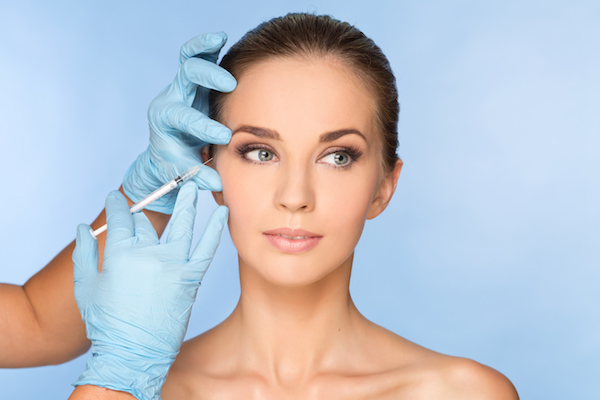 At LA Dental Clinic we are passionate about your smile. A beautiful, healthy smile is created not only by your teeth but includes the overall facial esthetics of your mouth and your face.
We combine rejuvenating facial esthetics with cosmetic dentistry to give you a beautiful smile.
Low doses of BOTOX® when injected into facial muscles will relax the muscles, giving a smooth facial appearance and removing fine lines. This can make you look refreshed and younger.
BOTOX® is also used to treat headaches and symptoms associated with TMJ (temporomandibular joint) disorder. If you grind or clench your teeth, or wake up with a sore jaw, BOTOX® can help relax these muscles and reduce your discomfort.
Here's the good news: At LA Dental Clinic, Dr. Azy Nasiry is trained to administer BOTOX®. Come in for a no-obligation consultation (a $30 charge applied to any future treatment) and our doctor will evaluate and discuss the therapeutic and cosmetic benefits of Botox for you.
Need more information on BOTOX®? (We know it's important to get all the facts before making a decision). Keep on reading!
What is BOTOX® – The Definition of Botox
Botulinum toxin is a manufactured injectible medication used therapeutically to reduce the strength of targeted muscles. This purified protein is derived from the neurotoxin produced by the bacterium Clostridium botulinum. Botulinum toxin is sold as BOTOX, Xeomin, or Dysport.
BOTOX® is the most commonly known commercial name for it. It's an anti-aging injectable that dramatically reduces the appearance of facial wrinkles.
How Does BOTOX® Work?
Let us explain the science behind BOTOX®. Anytime you make a facial expression, your muscles are contracting under your skin. This movement can create lines on your skin. So that means every smile, frown or laugh has an impact on your skin health down the road. (But don't let that fact impact how often you smile!)
Over time, as your muscles contract, wrinkles develop. BOTOX® prevents signals from the nerve cells to reach the muscles, relaxing them, and allowing the skin to 'recover'. This minimizes the appearance of wrinkles.
What Areas Can Be Treated with BOTOX®?
Around the eyes (Crow's Feet)
The brows (for fine lines between the eyebrows and headaches)
The forehead (for fine horizontal lines)
Around the mouth
The temples (for headaches)
The jaw (for teeth clenching and aesthetic facial slimming)
The Benefits of BOTOX®
The primary intention of BOTOX® was to reduce the appearance of wrinkles but additional benefits have been scientifically discovered.
Here are the main benefits of getting BOTOX® treatment:
Minimizes the appearance of wrinkles
BOTOX® Side Effects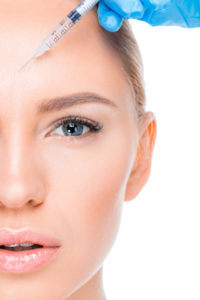 It's not all rosy from here. We've identified the benefits of BOTOX® quite clearly. Yet, like all aspects of life, there are things to be aware of. This is where we talk about potential side effects.
Everyone's seen Botox gone wrong – the odd over-injected celebrity caught on candid camera. Those are issues with administering Botox.
The question of potential side effects of BOTOX®, however, is important. You deserve to know what you're putting into your face and what could possibly happen, good or bad. Transparency is important and we know that.
What are the possible side effects?
Discomfort, swelling or bruising on place of injection
Mild nausea
Transient headache, flu-like symptoms
Watery or dry eye
Possible skin infection
Hives
These possible side effects are all temporary and resolve quickly. How likely or frequently they happen depends on the situation – where you're injected and how much.
Common Botox Questions
Here are some frequently asked BOTOX® questions that we receive: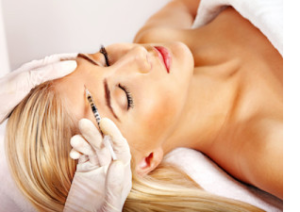 How Long Does BOTOX® Treatment last?
Typically, BOTOX® treatment will last 3-4 months. However, this can be subjective. First time users have reported it lasting just under 3 months while others have reported treatment lasting up to 5 months.
Does BOTOX® Remove Wrinkles?
It doesn't physically remove wrinkles from your face. It relaxes the muscles that contribute to the appearance of wrinkles, smoothing them out.
Process for Getting Botox
Book a Consultation (It costs $30 and the fee is applied to future treatment)
Determine suitable treatment
Book your appointment
Get treatment done
Follow-up visit for evaluation and enhancement as needed
Other Fillers and Injectables
At LA Dental Clinic we provide the fillers: Juvederm and Belotero.
Juvederm
Juvederm is a leading injectable gel filler. It uses hyaluronic acid, a naturally formed sugar to smooth out wrinkles. The treatment is usually 15 to 60 minutes and is often done in combination with BOTOX®.
This treatment is proven clinically to last 9 months to a year. It can be used to fill in deep nasolabial lines (the lines that extend from the corner of the nose to the corner of the mouth), as well as marionette lines (the lines that extend from the corners of the mouth downwards).
Always speak with your doctor about the risks and benefits of this procedure.
Belotero
Belotero is an injectable filler that fills in mild-to-moderate facial lines. Belotero can be used to fill in nasolabial and marionette lines as well as to enhance the lips. The results are immediate.
Botox Specials at LA Dental Clinic
At LA Dental Clinic, we're all about improving the way you look and feel. Not only do we do cosmetic dentistry but we do BOTOX® as well.
Right now, we've got great Cosmetic + BOTOX® Special:
Teeth Whitening and 22 units BOTOX® for $500 – Ideal for the forehead area
Teeth Whitening and 2 syringes of filler $1500 – Ideal for the lines around the mouth
8 units of veneers plus BOTOX® around the mouth area to get rid of small lines $8000
Ready For Your Smile Makeover?
Book your appointment by clicking on the button below or contact us by calling us at 213.342.6041 or filling in the form on this page!